Ethereum : World's Second Most Valuable Cryptocurrency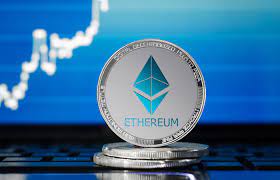 Ethereum, the world's second most valuable cryptocurrency, has completed a significant software overhaul which promises to ramp up security of the cryptocurrency while claiming to cut down on its carbon footprint, nearly entirely.
The revamp, known as 'The Merge,' will cast aside the need for crypto miners and gigantic mining farms, who had previously driven the blockchain under a mechanism called 'proof-of-work' (PoW).
Instead, it has now shifted to a 'proof-of-stake' (PoS) mechanism that assigns 'validators' randomly to approve transactions and earn a small reward.
The move to PoS will reduce ethereum's energy consumption by nearly 99.95 per cent.
Ethereum is still a decentralised platform, but under the new concept, it would not need miners and mining farms to authenticate transactions anymore.
Instead, a validator will be randomly assigned using an algorithm from a pool of people who 'stake' their coins, which essentially means pledging at least 32 Ethereum tokens on the network.
This would entirely eliminate the need for miners on the Ethereum network.