Four Pronged Strategy On Srilanka Crisis: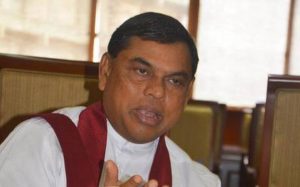 India and Sri Lanka agreed to a four-pronged approach to discuss initiatives on food and energy security to help mitigate Sri Lanka's economic crisis, during a two-day visit by Sri Lankan Finance Minister Basil Rajapaksa to New Delhi.
The decisions included a four-pillar initiative, comprising

lines of credit for food, medicines and fuel purchases granted by India,
a currency swap agreement to deal with Sri lanka's balance of payment issues,
an "early" modernisation project of the Trinco oil farms that India has been pursuing for several years, and
a Sri Lankan commitment to facilitate Indian investments in various sectors.

It was agreed that modalities to realise these objectives would be finalised early, within a mutually agreed timeline.
Jaishankar will meet Sri Lankan President Gotabaya Rajapaksa on Saturday in Abu Dhabi when they will inaugurate the Indian Ocean Region Conference organised by the India Foundation.
India and Sri Lanka have had a number of differences on economic issues in the past two years, particularly over the perception that the Rajapaksa Government has favoured Chinese companies on projects that it expedites.
Matters came to a head this year after President Gotabaya cancelled an MoU signed with India and Japan for the East Coast Terminal project.
India protested the cancellation though it later agreed to the West Coast Terminal being developed by the Adani group.