India Sri Lanka Relations: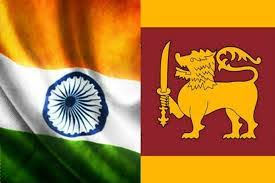 After strong opposition from trade unions across the country, Sri Lanka has unilaterally pulled out of a 2019 agreement with India and Japan for developing the strategic East Container Terminal (ECT) at the Colombo Port.
In 2019, India and Sri Lanka signed a memorandum of understanding for "co-operation on economic projects".
The MoU did not mention the Eastern Container Terminal, but India and Sri Lanka had already been in discussion for its development and operation.
Although India and Sri Lanka have seemingly friendly ties and much cultural affinity and people-to-people contact, the relationship is complex.
The majority Sinhala-Buddhist public opinion is layered with the memory of Indian intervention in the ethnic conflict.
Thus, unlike Chinese projects, big projects by India have always faced opposition in Sri Lanka.
For India, the ECT deal was important as between 60 and 70 per cent of transhipment that takes place through it is India-linked.
The ECT is also considered more strategic than any other in Colombo Port. It is located next to the Colombo International Container Terminal (CICT) project, a joint venture between China Merchants Port Holdings Company Ltd. and SLPA.