Four-Tiered Regulatory Framework For Categorisation Of Urban Co-operative Banks: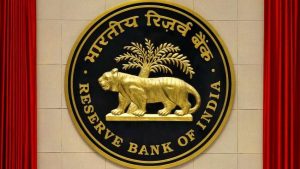 The Reserve Bank of India (RBI) recently announced a four-tiered regulatory framework for categorisation of Urban Co-operative Banks (UCBs).
According to RBI, such framework is needed to balance the spirit of mutuality and co-operation more prevalent in banks of smaller sizes and those with limited area of operation vis-a-vis the growth ambitions of the large-sized UCBs and undertake more complex business activities.
Based on size of deposits of the UCBs, the four-tiered regulatory framework will come into force with immediate effect.
The extant regulatory framework classifies UCBs into two tiers – Tier I and Tier II.
The RBI has categorised all unit UCBs and salary earners' UCBs (irrespective of deposit size), and all other UCBs having deposits up to ₹100 crore in Tier 1.
In Tier 2, it has placed UCBs with deposits more than ₹100 crore and up to ₹1,000 crore.
Tier 3 will cover banks with deposits more than ₹1,000 crore and up to ₹10,000 crore.
UCBs with deposits more than ₹10,000 crore have been categorised in Tier 4.