Revised Prompt Corrective Action (PCA) Framework For Banks: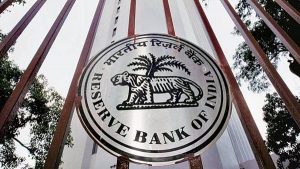 The RBI has issued a revised Prompt Corrective Action (PCA) framework for banks to enable supervisory intervention at "appropriate time" and also act as a tool for effective market discipline.
The revised PCA framework will be effective from January 1, 2022.
Capital, asset quality and leverage will be the key areas for monitoring.
Indicators to be tracked for capital, asset quality and leverage would be CRAR/Common Equity Tier I Ratio, Net NPA Ratio and Tier I Leverage Ratio, respectively.
Prompt Corrective Action (PCA):
PCA is a framework under which banks with weak financial metrics are put under watch by the RBI.
The RBI introduced the PCA framework in 2002 as a structured early-intervention mechanism for banks that become undercapitalised due to poor asset quality, or vulnerable due to loss of profitability.
It aims to check the problem of Non-Performing Assets (NPAs) in the Indian banking sector.
The framework was reviewed in 2017 based on the recommendations of the working group of the Financial Stability and Development Council on Resolution Regimes for Financial Institutions in India and the Financial Sector Legislative Reforms Commission.
The PCA is invoked when certain risk thresholds are breached.
There are three risk thresholds which are based on certain levels of asset quality, profitability, capital and the like.