Gabon Announced Debt-For-Nature Swap Deal: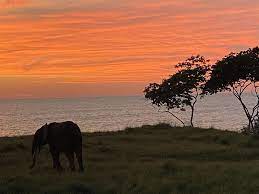 Gabon announced a $500 million debt-for-nature swap deal for marine conservation.
Gabon on August 15, 2023, announced a $500 million debt-for–nature swap.
This is the world's second-largest deal signed under blue bond to refinance the country's debt and conserve marine resources.
Blue bonds: financial instruments that are designed to support sustainable marine and fisheries projects.
In Africa, it is the largest such deal signed by any country to refinance its debt and conserve marine resources.
Debt-for-nature swaps allow heavily indebted developing countries to seek help from financial institutions in the developed world with paying off their debt if they agree to spend on the conservation of natural resources.
Usually banks in developed countries buy the debts of such counties and replace them with new loans which mature later.
These have lower interest rates.
Gabon:-
Gabon is a central African country.
It is located on the Atlantic Ocean.
It borders Cameroon, Equatorial Guinea, and the Republic of Congo.
It is sparsely populated, with a population of 2.3 million (2021) and forests covering 85% of its territory.
It is rich in natural resources.
It is the fourth largest oil producer in Sub-Saharan Africa.
It posted strong economic growth over the past decade, driven mainly by oil and manganese production.