Gandhamardan Hills : Third Biodiversity Heritage Site In Odisha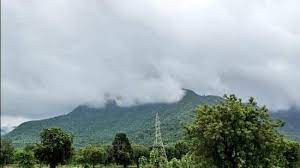 Gandhamardan hills were named the third biodiversity heritage site in Odisha recently.
The Gandhamardan hill (Gandhamardan Reserve Forest) spreads in Bargarh and Balangir districts in Odisha.
This ecologically fragile ecosystem is rich in floral and faunal diversity and is protected under the Odisha Biodiversity Rules,2012.
Biodiversity heritage site are well-defined areas that are unique, ecologically fragile ecosystems.
They have a high diversity of wild and domesticated species, the presence of rare and threatened species, and keystone species.
Under Section 37 of Biological Diversity Act, 2002 the State Government in consultation with local bodies may notify the areas of biodiversity importance as Biodiversity Heritage Sites.
There are 36 Biodiversity Heritage Site in India.