World Malaria Report 2022: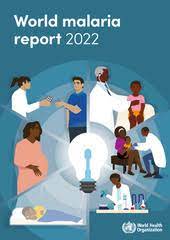 The World Malaria Report 2022 was released by the World Health Organization (WHO).
Highlights of the Report:
Deaths came down to 619,000 in 2021 from 625,000 in the first year of the pandemic, it remained higher than the pre-pandemic level of 568,000 deaths in 2019.
As for Malaria cases, the upward trend continued but at a slower rate — 247 million cases in 2021, compared to 245 million cases in 2020 and 232 million in 2019.
Among the 11 high-burden countries, five — the Democratic Republic of the Congo, Ghana, India, Niger and the United Republic of Tanzania — recorded a decline in deaths.
But these countries continued to contribute heavily to the global disease burden.
Insecticide-treated bednets (ITNs) are the key vector control tool used by endemic countries.
Prevalence of Intermittent Preventive Treatment in Pregnancy (IPTP) has remained consistent in 2021 as compared to 2020.
Hurdles impeding the process of ending Malaria include – mutating parasites which can evade rapid diagnostic tests, increasing drug resistance and the invasion of an urban-adapted mosquitoes, especially in Africa.
New tools and fundings to deploy them are urgently needed to help defeat malaria.