Gems And Jewellery Export Promotion Council : Stop Importing Rough Diamonds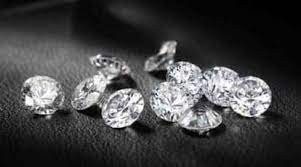 The Gems and Jewellery Export Promotion Council (GJEPC) recently appealed to diamond industries to stop importing rough diamonds.
Gems and Jewellery Export Promotion Council (GJEPC) is an apex body of the Gem and Jewellery industry in India, sponsored by the Ministry of Commerce & Industry, Government of India.
It is primarily involved in introducing Indian gem and jewellery products to the international market and promotes their exports.
To achieve this, the Council provides market information to its members regarding foreign trade inquiries, trade and tariff regulations, rates of import duties, and information about Jewellery fairs and exhibitions.
Headquarters: Mumbai, Maharashtra
It has regional offices across the country and with a strength of over 7,500 members.
Rough Diamonds:
Rough Diamonds refer to diamonds which are still in their natural state after being removed from the belly of the earth.
This is the stage before they are actually cut or polished in order to create the marvellousdiamonds found in all of our unique jewellery.
Kimberly Process (KP):
KP is a multilateral trade regime established in 2003 with the goal of preventing the flow of conflict diamonds.
The core of this regime is the Kimberley Process Certification Scheme (KPCS), under which States implement safeguards on shipments of rough diamonds and certify them as "conflict-free".