Global Coral Reef Monitoring Network: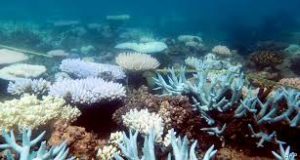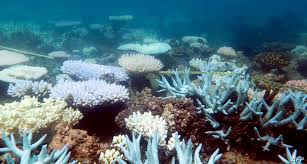 Global Coral Reef Monitoring Network (GCRMN) has released a report on the status of coral reefs across the world.
The report, the first of its kind in 13 years, underlined the catastrophic consequences of global warming but said that some coral reefs can be saved by arresting greenhouse gases.
Highlights of the report:
In the last decade, the world lost about 14 per cent of its coral reefs.
Threats: Ocean-acidification, warmer sea temperatures and local stressors such as overfishing, pollution, unsustainable tourism and poor coastal management.
Impact of global warming: Coral reefs across the world are under relentless stress from warming caused by climate change. Coral bleaching events caused by rise in elevated sea surface temperatures (SST) were responsible for coral loss.
Loss of hard coral cover: There has been a steady decrease in hard coral cover in the last four decades since 1978 when the world lost nine per cent of its corals. The decrease is disconcerting because live hard coral cover is an indicator of coral reef health.
Algal bloom: Algal bloom on coral ridges are a sign of stress on the structures. Since 2010, the amount of algae on the world's coral reefs has increased by about 20 per cent.