Global Education Monitoring Report 2023: UNESCO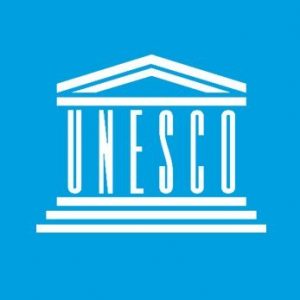 The UNESCO (United Nations Educational, Scientific and Cultural Organization) has released the Global Education Monitoring Report 2023, titled 'Technology in Education: A Tool on Whose Terms' endorsed ban on smartphones in schools where technology integration does not improve learning.
Highlights of the Report:
The report highlighted that "mere proximity to a mobile device was found to distract students and to have a negative impact on learning in 14 countries, yet less than one in four have banned smartphone use in schools.
It cited a study of young people between the age 2 and 17 years which showed that higher screen time was associated with poorer well-being; less curiosity, self-control and emotional stability; higher anxiety; and depression diagnoses.
During the Covid-19 Pandemic, the rapid shift to online learning left out at least half a billion students worldwide, disproportionately affecting the poorest and those in rural areas.
The fast pace of technological change puts strain on education systems to adapt.
Digital literacy and critical thinking skills are crucial, especially with the growth of generative AI.
Children's data are being exposed, yet only 16% of countries explicitly guarantee data privacy in education by law.
One analysis found that 89% of 163 education technology products recommended during the pandemic could survey children.
Many countries ignore the long-term financial implications of technology purchases, and the EdTech market continues to expand while basic education needs remain unmet.
The cost of moving to basic digital learning in low-income countries and connecting all schools to the internet in lower-middle-income countries would add 50% to their current financing gap for achieving national SDG (Sustainable Development Goals) 4 targets.