Guru Tegh Bahadur : Prakash Purab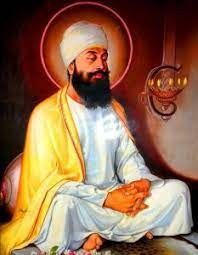 The Parkash Purab of Sri Guru Tegh Bahadur, the ninth guru of the Sikhs, is being celebrated on April 11.
Parkash Purab is a term used in Sikhism to refer to the birth anniversary celebrations of the ten Sikh gurus.
"Parkash" means "illumination" or "light," while "Purab" means "day."
Guru Tegh Bahadur was born in Amritsar in 1621 to Guru Hargobind and Mata Nanki. Tegh Bahadur's writings are housed in the 'Guru Granth Sahib' as 116 poetic hymns.
He founded the town of Chak-Nanki and played a key role in setting up preaching centres throughout the Indian subcontinent.
However, he was executed in Delhi in 1675 under the orders of Mughal Emperor Aurangzeb.