Guru Tegh Bahadur: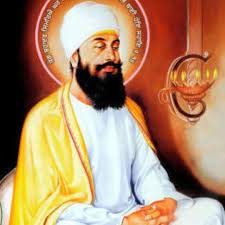 Prime Minister Narendra Modi will address the nation on the 400th Parkash Purab of Guru Tegh Bahadur Ji at the Red Fort in New Delhi on 21st of April, 2022.
Guru Tegh Bahadur (1621 – 1675) was the ninth of ten Sikh Gurus and the leader of Sikhs from 1665 until his beheading in 1675.
He was born in Amritsar, Punjab, India in 1621 and was the youngest son of Guru Hargobind, the sixth Sikh guru.
His 115 hymns are included in Sri Guru Granth Sahib, the main text of Sikhism.
He was originally named Tyag Mal but was later renamed Tegh Bahadur after his gallantry and bravery in the wars against the Mughal forces.
He built the city of Anandpur Sahib.
Guru Tegh Bahadur was executed on the orders of Aurangzeb, the sixth Mughal emperor, in Delhi.
Sikh holy premises Gurudwara Sis Ganj Sahib and Gurdwara Rakab Ganj Sahib in Delhi mark the places of execution and cremation of Guru Tegh Bahadur respectively.