Guru Tegh Bahadur: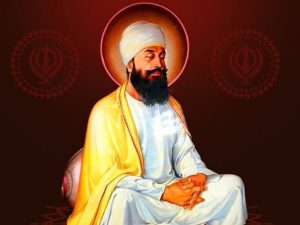 Sri Akhand Path was inaugurated at Gurdwara Guru Ke Mahal, the birthplace of the ninth Sikh guru, Guru Tegh Bahadur, to mark the 400th Prakash Purab (birth centenary) of the Guru.
Guru Teg Bahadur (1621-1675):
Guru Tegh Bahadur was the ninth Sikh Guru, often venerated as the 'Protector of Humanity' (Srisht-di-Chadar) by the Sikhs.
Known as a great teacher, Guru Tegh Bahadur was also an excellent warrior, thinker, and poet, who wrote detailed descriptions of the nature of God, mind, body, and physical attachments among other things spiritual.
His writings are housed in the sacred text, 'Guru Granth Sahib,' in the form of 116 poetic hymns.
He was also an avid traveler and played a key role in setting up preaching centers throughout the Indian subcontinent.
During one such mission, he founded the town of Chak-Nanki in Punjab, which later became a part of Punjab's Anandpur Sahib.
In the year 1675, Guru Tegh Bahadur was executed in Delhi under the orders of the Mughal Emperor Aurangzeb.