Himachal Pradesh : First 'Smoke-Free State' In India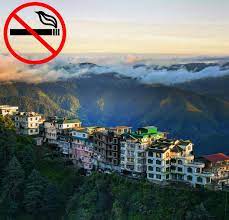 Himachal Pradesh is the first 'smoke-free state' in India.
This milestone has been achieved due to the effective implementation of Central Governments' Pradhan Mantri 'Ujjwala Yojana'(PMUY) and 'Himachal Grihini Suvidha Scheme' of the Himachal Pradesh government.
Now, 100% of households in Himachal Pradesh have LPG connections in their houses.
Pradhan Mantri Ujjwala Yojana (PMUY) was launched by Prime Minister Narendra Modi on May 1, 2016 from Ballia district in Uttar Pradesh to provide clean cooking fuel to poor households and the target to provide Eight crore deposit free LPG connections was achieved in September, 2019.
With the implementation of PMUY, approx. 1 lakh people have got employment through the LPG distribution system all over India as of February 23, 2022.