Human Rights Report On India 2021: US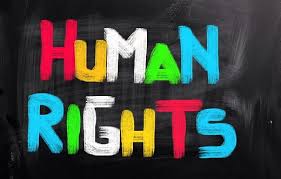 The US State Department released a strong and critical report on human rights in India in 2021.
The report is submitted each year to the US Congress which is retrospective and contains a country-wise discussion of the state of internationally recognised individual, civil, political and worker rights, as set forth in the Universal Declaration of Human Rights and other international agreements.
In December 2021, data related to human rights violations in states was provided by the Ministry of Home Affairs in Rajya sabha.
Highlights of the Report:
Indian law "prohibits arbitrary arrest and detention but both occurred during the year", with police using "special security laws to postpone judicial reviews of arrests".
Pretrial detention was arbitrary and lengthy, sometimes exceeding the duration of the sentence given to those convicted.
Citing media reports on journalists being targeted for surveillance through the Pegasus malware, the report flagged violations of privacy by government authorities, "including the use of technology to arbitrarily or unlawfully surveil or interfere with the privacy of individuals".
The report highlighted instances in which the government or actors considered close to the government allegedly pressured or harassed media outlets critical of the government, including through online trolling.
It detailed the government's order of February, 2021 directing Twitter to block accounts of journalists covering protests against the three (later repealed) farm laws.
The report highlighted the cases of Amnesty International India, whose assets were frozen by the Enforcement Directorate, and the suspension of the Foreign Contribution (Regulation) Act (FCRA) license of Commonwealth Human Rights Initiative (CHRI) for alleged violations.
Human Rights:
These are rights inherent to all human beings, regardless of race, sex, nationality, ethnicity, language, religion, or any other status.
These include the right to life and liberty, freedom from slavery and torture, freedom of opinion and expression, the right to work and education, and many more.
Nelson Mandela had stated 'To deny people their human rights is to challenge their very humanity'.