African swine fever : Four Districts Of Mizoram Have Been Declared As Epicentres: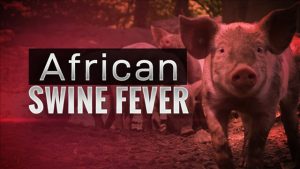 African Swine Fever (ASF) was first reported in Manipur in December 2020 and there have been no cases since. Illegal import of pigs might have introduced the infection to the state, officials of the state veterinary department suspect.
Recently, four districts of Mizoram have been declared as epicentres of the African swine fever (ASF).
About African Swine Fever (ASF):
ASF is a highly contagious and fatal animal disease that infects domestic and wild pigs, typically resulting in an acute form of hemorrhagic fever.
It was first detected in Africa in the 1920s.
The mortality is close to 100 per cent, and since the fever has no cure, the only way to stop it spreading is by culling the animals.
As of now, there is no approved vaccine, which is also a reason why animals are culled to prevent the spread of infection.