ICC Investigations Into Israel-Palestine War Crimes: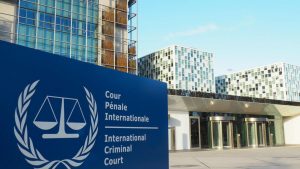 International Criminal Court (ICC) has launched investigations into the war crimes in Palestinian territories occupied by Israel (West Bank and the Gaza Strip).
The decision for investigation is taken after a recent ruling that the court's jurisdiction extends to territories occupied by Israel since the 1967 Six-day Arab- Israeli war.
In this war, Israeli forces seized the Golan Heights from Syria, the West Bank & East Jerusalem from Jordan and Sinai Peninsula & Gaza strip from Egypt.
The investigation is also expected to cover the 2014 Gaza war, the 2018 Gaza border clashes, and Israeli settlement-building in the West Bank.
The inquiry will also look at whether rocket fire by Hamas and other groups from Gaza amounts to war crimes.
About ICC:
Governed by an international treaty called 'The Rome Statute', the ICC is the world's first permanent international criminal court.
Headquarters: The Hague, Netherlands.
It investigates and, where warranted, tries individuals charged with the gravest crimes of concern to the international community: genocide, war crimes, crimes against humanity, and the crime of aggression.
Through international criminal justice, ICC aims to hold those responsible for their crimes and to help prevent these crimes from happening again.
India is not a party to Rome Statute along with the USA and China.