World Dairy Summit 2022: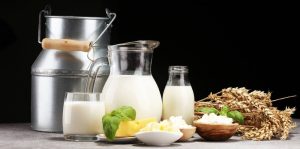 Prime Minister inaugurated the International Dairy Federation World Dairy Summit (IDF WDS) 2022 at India Expo Centre & Mart, Greater Noida.
International Dairy Federation is the leading source of scientific and technical expertise for all stakeholders of the dairy chain.
Since 1903, IDF's network of dairy experts has provided a mechanism for the dairy sector to reach a global consensus on how to help feed the world with safe and sustainable dairy products.
The IDF World Dairy Summit is an annual meeting of the global dairy sector, bringing together approximately 1500 participants from all over the world.
The last such Summit was held in India about half a century ago in 1974.
The theme for this year is Dairy for Nutrition and Livelihood.
The IDF World Dairy Summit will provide a forum to industry experts to share knowledge and ideas on how the sector can contribute to nourish the world with safe and sustainable dairying.
Participants will get an opportunity to acquire knowledge on latest research findings and experiences relevant to the global dairy sector in the broadest sense.