Raktdaan Amrit Mahotsav: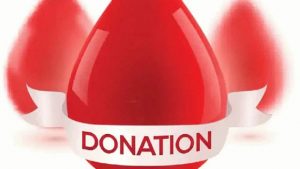 The Union Health Ministry is planning to launch a nationwide, mega voluntary blood donation drive, called the Raktdaan Amrit Mahotsav, on September 17, with an aim to collect one lakh units of blood.
The drive hopes to create a database of donors who can be called upon at times of emergency.
The Ministry has sent a letter to all the States and the Union Territories, stating that the drive would continue till October 1, the National Voluntary Blood Donation Day (NVBDD).
Registrations for blood donation can be done on the Aarogya Setu portal under Raktdaan Amrit Mahotsav which calls people to donate blood and be a part of Prime Minister's mission for humanity.
A live dashboard will be operationalised on the e-RaktKosh web portal for tracking the number of blood units donated/collected in each State and Union Territory.