India And China Patrols Face Off In Tawang: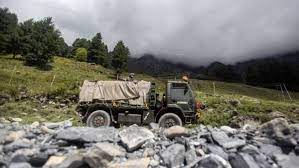 Chinese soldiers were detained, let off later.
Face-offs occurred because of the differing areas of perception due to the demarcated boundary, and as both sides undertook patrolling activities up to their line of perception.
Tawang was historically part of Tibet.
The 1914 Simla Accord defined the McMahon Line as the new boundary between British India and Tibet. By this treaty Tibet relinquished some of its territories, including Tawang, to the British. But it was not recognised by China.
In 1950, Tibet lost its de facto independence and was incorporated into the newly established People's Republic of China.
Later, in 1959, when the current Dalai Lama fled Tibet, he came into India through Tawang.
During the Sino-Indian war of 1962, Tawang fell briefly under Chinese control, but China voluntarily withdrew its troops at the end of the war.
Tawang again came under Indian administration, but China has not relinquished its claims on most of Arunachal Pradesh including Tawang.