Corbett National Park : Now Ramganga National Park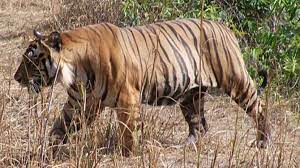 Union Minister for Environment, Forest and Climate Change Ashwini Kumar Choubey proposed to change the name of Corbett National Park to Ramganga National Park.
Jim Corbett's name has lent itself to India's oldest and most celebrated national parks and to the cottage industry that has grown around it.
Corbett's name lives on in and around the forests of Uttarakhand where the celebrated hunter-naturalist once lived and whose efforts led to the establishment of the national park.
Name history: But the Park was not always called Corbett. Set up in 1936 as India's — and Asia's — first national park, it was called Hailey National Park after Sir Macolm Hailey, the governor of the United Province.
It was renamed Ramganga National Park, named after the river that flows through it, shortly after Independence and was rechristened yet again as Corbett National Park in 1956.
It was at the insistence of Corbett's friend, the great freedom fighter from Kumaon and the first chief minister of Uttar Pradesh, Govind Ballabh Pant, that the park was renamed after him, to honour his conservation efforts.
Located in the Himalayan foothills near the tourist hill station of Nainital, Corbett National Park is spread over 520 sq km and is part of the Corbett Tiger Reserve which is over 1,288 sq km.
The national park along with the neighbouring 301-sq km-Sonanadi Wildlife Sanctuary together make the critical tiger habitat of the Corbett Tiger Reserve.