INS Khukri: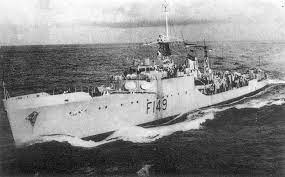 INS Khukri, lead ship of the Indian Navy's Khukri class corvettes and an indigenous surface-to-surface missile fitted vessel that had the distinction of being part of both, the Western and Eastern Fleets, is scheduled to be handed over to the Diu Administration on 26 January 2022.
Built by Mazagon Dock Shipbuilders, the ship was commissioned on 23 August 1989 in Mumbai.
After more than 32 glorious years of service to the nation and having participated in all forms of naval operations, the ship was decommissioned in a solemn ceremony on 23 December 2021.
The decommissioned vessel is the second ship of the Navy to carry the name INS Khukri, the first having been lost during the 1971 Indo-Pak War off the coast of Diu.
As part of developing and revitalising the Khukri Memorial at Diu, the Diu Administration has plan to develop the ship as a full-scale museum.