India International Bullion Exchange (IIBX):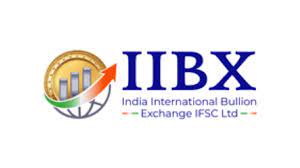 The Prime Minister has laid the foundation stone of the headquarters building of the International Financial Services Centers Authority (IFSCA) in GIFT City, Gandhinagar.
The building has been conceptualized as an iconic structure, reflective of the growing prominence and stature of GIFT-IFSC as a leading International Financial Centre.
He also launched the India International Bullion Exchange (IIBX), India's first International Bullion Exchange in GIFT-IFSC the NSE IFSC-SGX Connect.
Bullion Exchange:
Bullion refers to physical gold and silver of high purity that is often kept in the form of bars, ingots, or coins.
Bullion can sometimes be considered legal tender and is often held as reserves by central banks or held by institutional investors.
The Government had notified in August 2020 about the Bullion Spot Delivery Contract and Bullion Depository Receipt (BDR) with underlying Bullion as Financial Product and related services as Financial Services.
A bullion Exchange is a market through which buyers and sellers trade gold and silver as well as associated derivatives.
There are various bullion markets around the world with the London Bullion Market known as the primary global market trading platform for gold and silver.
IIBX:
India International Bullion Exchange (IIBX) was first announced in the Union Budget 2020 for easing the Gold Import by Jewellers in India.
It is a platform that not only enrols jewellers to trade on the exchange, but has also set up necessary infrastructure to store physical gold and silver.
IIBX will facilitate efficient price discovery with the assurance of responsible sourcing and quality, apart from giving impetus to the financialisation of gold in India.
IFSCA is entrusted with notifying the eligible qualified jewellers in India for directly importing gold through IIBX.