AIRAWAT : Supercomputer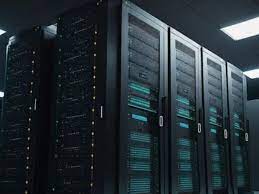 India's AI Supercomputer 'AIRAWAT' has been ranked at No. 75 in the world at the International Supercomputing Conference (ISC 2023) in Germany.
Supercomputer 'AIRAWAT' has been named in the 61st edition of the Top 500 Global Supercomputing List released recently.
The AI supercomputer AIRAWAT' is installed at C-DAC, Pune.
The system is installed under National Program on AI by the Government of India.
AIRAWAT's manufacturer is Netweb Technologies.
Airawat PSAI, stands as India's largest and fastest AI supercomputing system, with a remarkable speed of 13,170 teraflops.
It will empower the Academia, Research Labs, Scientific Community, Industry and Start-Ups to develop indigenous AI-enabled products/solutions especially for solving India-specific grand challenges and complex real-life problems.
It has the potential to revolutionize various sectors, including weather forecasting, drug discovery, climate modelling, and artificial intelligence research.