UP Anti-Conversion Law: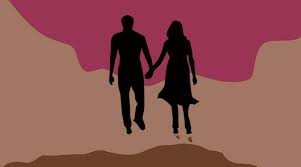 The Uttar Pradesh Police have registered a total of 108 cases under a controversial ordinance that criminalises religious conversion by "force, undue influence, coercion, or allurement".
The Prohibition of Unlawful Religious Conversion Ordinance, 2020, which was replaced by an Act earlier this year, completes a year.
This law was passed by the UP government to tackle "unlawful religious conversions" and to address "love jihad", which is described as an alleged conspiracy by Muslim men to convert Hindu women to Islam by wooing and marrying them.
It makes religious conversion for marriage a non-bailable offence.
The onus will be on the defendant to prove that conversion was not for marriage.
The notice period to the district magistrate for the religious conversion is two months.
In case of conversion done by a woman for the sole purpose of marriage, the marriage would be declared null and void.
Violation of the provisions of the law would invite a jail term of not less than one year extendable to five years with a fine of ₹15,000.
If a minor woman or a woman from the Scheduled Caste or Scheduled Tribes communities was converted through the said unlawful means, the jail term would be a minimum of three years and could be extended to 10 years with a fine of ₹25,000.
The ordinance also lays down strict action, including cancellation of registration of social organisations conducting mass conversions.
The ordinance comes days after the Allahabad high court said in a verdict (Salamat Ansari-Priyanka Kharwar case) that the right to choose a partner or live with a person of choice was part of a citizen's fundamental right to life and liberty.
The verdict also said earlier court rulings that 'religious conversion for marriage was unacceptable' was not good in law.
The law has come under sharp criticism from several legal scholars who had contended that the concept of 'love jihad' did not have any constitutional or legal basis.
They have pointed to Article 21 of the constitution which guarantees individuals the right to marry a person of one's choice.
Also, under Article 25, freedom of conscience, the practice and conversion of religion of one's choice including not following any religion, are also guaranteed.