Indian government Suspended Visa Services In Canada: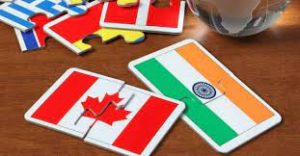 As diplomatic tensions between India and Canada escalate, the Indian government has suspended visa services in Canada, affecting a range of travelers and sparking questions about the future of diplomatic relations.
Indian-origin Canadians with valid Overseas Citizen of India (OCI) cards or valid long-term Indian visas are not affected by the visa service suspension.
OCI cardholders have lifetime entry privileges into India, allowing them to live and work in the country indefinitely.
Canadians who possess valid Indian visas will not be impacted by the suspension. Their visas remain valid until further notice.
Canada has not yet imposed restrictions on Indian visa applicants but may consider reciprocal measures in response to the current situation.