India's 'First Lavender Festival' In Bhaderwah: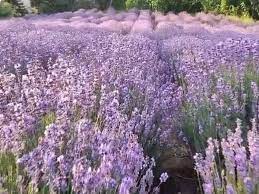 Lavender is a genus of 47 known species of flowering plants in the mint family, Lamiaceae.
The flowers may be blue, violet or lilac in the wild species, occasionally blackish purple or yellowish.
Lavender has been used over centuries in traditional medicine and cosmetics.
Bhaderwah is a town in the district Doda of Jammu.
India's first National Institute of High Altitude Medicine is also being built in Bhaderwah.
Bhaderwah has been described as the birthplace of India's Purple Revolution.