Industrial Park Ratings System (IPRS) Report: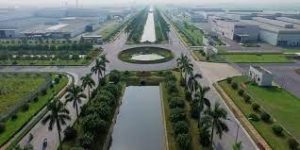 The Department for Promotion of Industry and Internal Trade (DPIIT) has released the Industrial Park Ratings System Report.
The IPRS pilot exercise was launched in 2018 with an objective of enhancing industrial infrastructure competitiveness and supporting policy development for enabling industrialization across the country.
The IPRS report is an extension of the India Industrial Land Bank which features more than 4,400 industrial parks in a GIS-enabled database.
It seeks to help investors identify their preferred location for investment.
These ratings are assigned on the basis of key existing parameters and infrastructure facilities etc.
Highlights of the report:
41 Industrial Parks have been assessed as "Leaders" in the Industrial Park Ratings System Report released by DPIIT.
90 Industrial Parks have been rated as under the Challenger category while 185 have been rated as under "Aspirers".