International Energy Agency (IEA) To Release 120 Million Barrels Of Crude Oil: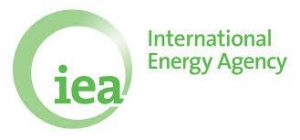 India has welcomed the decision by the International Energy Agency (IEA) to release 120 million barrels of crude oil from its strategic reserves, in addition to the release of 180 million barrels of crude oil from the strategic reserves of the US.
The move is aimed at calming crude oil prices that hit a 14 year-high of $139 per barrel in March.
India had in November 2021 announced that it would release 5 million barrels from the strategic reserve as part of a coordinated effort with other crude oil importing countries to stabilise the price of crude oil.
The International Energy Agency (IEA) is a Paris-based autonomous intergovernmental organisation.
It was established in the framework of the Organisation for Economic Co-operation and Development (OECD) in 1974 in the wake of the 1973 oil crisis.
The IEA was initially dedicated to responding to physical disruptions in the supply of oil, as well as serving as an information source on statistics about the international oil market and other energy sectors.
It is best known for the publication of its annual World Energy Outlook.
Only OECD member states can become members of the IEA. In 2022, Lithuania joined the IEA and became its 31st member.