International Snow Leopard Day: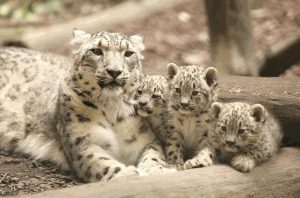 Oct 23 is recognised as International Snow Leopard Day
The day came into being with the adoption of the Bishkek Declaration by 12 countries on the conservation of snow leopards.
Snow Leopard:
Scientific name: Panthera uncia.
Habitat: Snow leopards live in the mountains of Central Asia.
Numbers: There are only between 3,920 and 6,390 snow leopards left in the wild.
Range extends through twelve countries: Afghanistan, Bhutan, China, India, Kazakhstan, Kyrgyzstan, Mongolia, Nepal, Pakistan, Russia, Tajikistan, and Uzbekistan.
Conservation Status: Snow leopards were considered endangered species until 2017 but the status was changed to vulnerable later in the year.
As per reports, India is home to about 450-500 snow leopards which can be spotted in the upper Himalayan regions of the country.