Chabahar Port: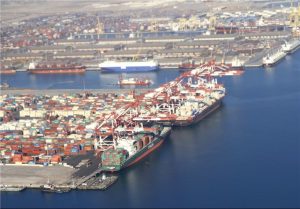 India expressed its intent to include Chabahar port in the 13-nation International North South Transport Corridor (INSTC) that extends from India to Russia, and to expand INSTC membership by including Afghanistan and Uzbekistan, at a "Chabahar Day" event organised as part of Maritime India summit.
This Summit saw participation from several regional officials including infrastructure Ministers from Afghanistan, Armenia, Iran, Kazakhstan, Russia and Uzbekistan.
About India's Proposal:
Pitching for Chabahar in the INSTC which goes via Iran's biggest port Bandar Abbas, India proposed that the land route via Kabul (Afghanistan) and Tashkent (Uzbekistan) would form the INSTC's "Eastern corridor".
India's push to include Chabahar in the INSTC could have been made with an eye on the new Biden administration's push for restoring talks with Iran on the JCPOA nuclear agreement, and the possible easing of some sanctions.
Establishing an eastern corridor through Afghanistan would maximise its potential.
India highlighted Chabahar's role in recent years in sending Indian humanitarian aid and emergency supplies to Afghanistan and Iran and in opening up trade opportunities.
Chabahar Port:
It is located on the Gulf of Oman and is only 72 km away from the Gwadar port in Pakistan which has been developed by China.
It is the only Iranian port with direct access to the Indian ocean and consists of two separate ports named Shahid Beheshti and Shahid Kalantari.
Afghanistan, Iran, and India signed a tripartite agreement on developing Chabahar port and setting up a trilateral transport and transit corridor in 2016.