International Union For The Conservation Of Nature (IUCN)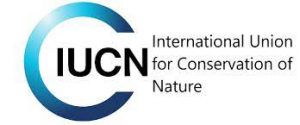 Some 28% of the 1,38,374 species assessed by the International Union for the Conservation of Nature (IUCN) for its survival watchlist are now at high risk of vanishing forever, the global conservation body said.
Habitat loss, overexploitation and illegal trade have hammered global wildlife populations for decades, and climate change is now kicking in as a direct threat as well.
Komodo dragons, the largest living lizards, which are found only in the World Heritage-listed Komodo National Park and neighbouring Flores, were listed as "endangered".
Some 37% of the 1,200 shark and ray species assessed by experts are directly threatened by extinction, a third more than only seven years ago.
The IUCN officially launched its "green status" — the first global standard for assessing species recovery and measuring conservation impacts.
It makes the invisible work of conservation visible.