Japanese Encephalitis : Study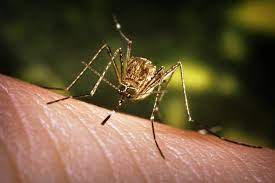 A study conducted in Gorakhpur district, India, involving 266 children vaccinated with the Chinese SA-14-14-2 vaccine (a live, attenuated vaccine) for Japanese encephalitis, found very low levels of neutralising antibodies IgG at different time points after vaccination.
The study found that seroprotection against the virus decreased in the vaccinated children.
Seroprotection is an antibody response capable of preventing infection, e.g., after a vaccination or a previous infection with a microorganism.
Nearly 98% of the children who received the vaccine did not have any IgG antibodies against the virus.
Similar results were seen in a study carried out in Bangladesh, where children were immunised with the Chinese vaccine.
Japanese Encephalitis:
Japanese Encephalitis (JE) is a viral infection that can cause inflammation in the brain.
It is caused by a flavivirus that belongs to the same genus as dengue, yellow fever and West Nile viruses.
Japanese encephalitis virus (JEV) is also a major cause of Acute Encephalitis Syndrome (AES) in India.
The disease is transmitted to humans through bites from infected mosquitoes of the Culex species.
These mosquitoes breed mainly in rice fields and large water bodies rich in aquatic vegetation.
There is no antiviral treatment for patients with JE.
Treatment, available, is supportive to relieve symptoms and stabilise the patient.
Safe and effective JE vaccines are available to prevent the disease.
JE vaccination is also included under the Universal Immunisation Program of the Government of India.