Jharkhand Assembly Passed Two Bills: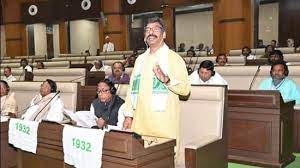 The Jharkhand Assembly has cleared two Bills, but these changes will come into force only after the Centre carries out amendments to include these in the Ninth Schedule of the Constitution.
Jharkhand Reservation of Vacancies in Posts and Services (Amendment) Bill, 2022:
It raises reservations to 77%.
Within the reserved category, the Scheduled Castes will get a quota of 12 %, up from 10%; 27% for OBCs, up from 14%; 28% for Scheduled Tribes, a 2 % increase; and 10% for Economically Weaker Sections (EWS).
Jharkhand Local Persons Bill, 2022:
It aims at granting local residents "certain rights, benefits, and preferential treatment" over their land; in their stake in local development of rivers, lakes, fisheries; in local traditional and cultural and commercial enterprises; in rights over agricultural indebtedness or availing agricultural loans; in maintenance and protection of land records; for their social security; in employment in private and public sector; and, for trade and commerce in the state.
The 77 % reservation breaches the 50 % ceiling set by the Supreme Court in the 1992 Indra Sawhney v Union of India verdict.
However, placing a legislation in the Ninth Schedule shields it from judicial scrutiny.
Previously, the Tamil Nadu Backward Classes, Scheduled Castes and Scheduled Tribes (Reservation of Seats in Educational Institutions and of Appointments or Posts in the Services under the State) Act, 1993, reserved 69 % of the seats in colleges and jobs in the state government.