Kappa And Lambda Variants : Coronavirus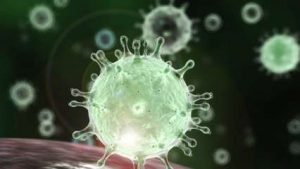 Kappa and Lambda variants have been labelled as Variants of Interest (VoI) by WHO.
Kappa was first detected in India and more than 3,500 of the close to 30,000 cumulative samples submitted by the country to the GISAID initiative are of this variant.
In the last 60 days, the Kappa variant has made up 3 per cent of all samples submitted by India.
India, in fact, leads the GISAID table for Kappa submissions and is followed by the UK, US, Canada, etc.
Lambda is the newest VoI identified by the UN health agency. It was first identified in Peru in December last year and has so far been detected in samples from about 26 countries shared with GISAID.
The highest number of samples submitted is from Chile followed by the US. Peru is third on the list.
Variant of Interest:
This means that the genetic changes involved are predicted or known to affect transmissibility, disease severity, or immune escape.
It is also an acknowledgement of the fact that the variant has caused significant community transmission in multiple countries and population groups.