La Reunion: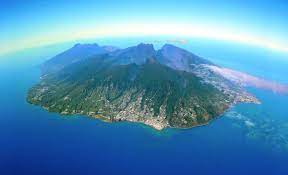 The navies of India and France recently conducted their second joint patrolling in the French island of La Reunion in the South-Western Indian Ocean.
Objective: To demonstrate "joint surveillance and patrolling operations" capabilities.
La Reunion: is an island in the Indian Ocean that is an overseas department and region of France.
It is located approximately 950km east of the island of Madagascar and 175 km southwest of the island of Mauritius.
Réunion is an outermost region of the European Union and is part of the eurozone.
Réunion and the fellow French overseas department of Mayotte are the only eurozone regions located in the Southern Hemisphere.