LEADS 2022 Survey Report: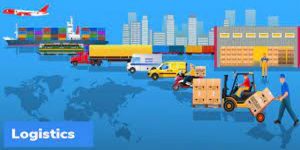 Union Minister for Commerce and Industry, Consumer Affairs, Food and Public Distribution and Textiles recently launched Logistics Ease Across Different States (LEADS) 2022 survey report.
The LEADS is an indigenous data-driven index to assess logistics infrastructure, services, and human resources across all 36 States and UTs.
The index is an indicator of the efficiency of logistical services necessary for promoting exports and economic growth.
The index aims at enhancing the focus on improving logistics performance across states which is essential for improving the country's trade and reducing transaction cost.
Unlike the previous versions of LEADS which were based on ranking systems for all states, LEADS 2022 has adopted a classification-based grading, states have been now classified under four categories viz coastal states, hinterland/landlocked states, north-eastern states, and Union Territories.
Three performance categories namely,

Achievers: States/UTs achieving 90% or more percentage,
Andhra Pradesh, Assam and Gujarat are among the 15 States and UTs categorised as achievers.
Fast Movers: States/UTs achieving percentage scores between 80% to 90%,
Kerala, Madhya Pradesh, Rajasthan, Puducherry, Sikkim and Tripura are the other States categorised as fast movers.
Aspirers: States/UTs achieving percentage scores below 80% have been made.
The 15 States and UTs ranked in the aspirers category include Bihar, Chhattisgarh, Goa, Mizoram, Andaman and Nicobar Islands, Lakshadweep, Ladakh, Nagaland, Jammu and Kashmir, and Arunachal Pradesh.
The LEADS 2022 survey report would assist PM GatiShakti National Master Plan (PMGS-NMP) and National Logistics Policy (NLP).