New UPI Services By RBI: UPI123Pay And Digisaathi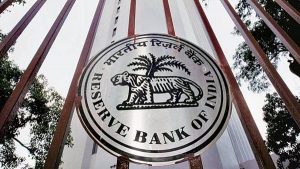 The Reserve Bank of India (RBI) has launched new UPI services for feature phones called UPI123Pay for non internet users to make digital payments, also launched a 24×7 helpline for digital payments called 'Digisaathi'.
'Digisaathi' has also been set up by the National Payments Corporation of India (NPCI) to provide users with automated responses on information related to digital payment products and services.
Presently it is available in English and Hindi language.
UPI 123 Pay:
It will work on simple phones that do not have an internet connection.
As of now, the UPI features are mostly available only on smartphones.
The UPI service for feature phones will leverage the RBI's regulatory Sandbox on Retail Payments.
A regulatory sandbox usually refers to live testing of new products or services in a controlled/test regulatory environment for which regulators may permit certain regulatory relaxations for the limited purpose of the testing.
The UPI service will enable digital transactions through a mechanism of 'on-device' wallet in UPI applications."
The users will be able to undertake a host of transactions based on four technology alternatives including- IVR (interactive voice response) number, missed call-based approach, app functionality in feature phones and proximity sound-based payments..