LVM3-M2 : ISRO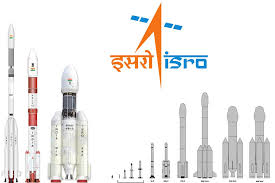 Indian Space Research Organisation (ISRO)'s heaviest rocket LVM3-M2 lifts-off from a launch pad at the Satish Dhawan Space Centre, in Sriharikota, recently. The rocket successfully placed 36 broadband communication satellites of OneWeb, on ISRO's maiden commercial mission.
This mission is being undertaken as part of the commercial arrangement between New Space India Limited (NSIL) and m/s Network Access Associates Limited (m/s OneWeb Ltd), a U.K. based company.
OneWeb is a joint venture between India's Bharti Enterprises and the U.K. government.
This is OneWeb's 14th launch, bringing the constellation to 462 satellites. This launch represents more than 70% of its planned 648 Low Earth Orbit (LEO) satellite fleet that will deliver high-speed, low-latency connectivity worldwide.
The 43.5 metre LVM3 weighing around 644 tonne carried 36 satellites weighing 5,796 kg or about 5.7 tonne.
Launch Vehicle Mark III (LVM3) -M2:
The Indian Space Research Organisation (ISRO) has renamed the Geosynchronous Satellite Launch Vehicle (GSLV) Mark -III as Launch Vehicle Mark-III, mainly to identify its task of placing satellites into a variety of orbits.
Launch Vehicle Mark III (LVM3) -M2 is the dedicated commercial satellite mission of New Space India Limited (NSIL), a Central Public Sector Enterprise (CPSE) under the Department of Space, Government of India.
The LVM3 rocket (earlier called the Geosynchronous Launch Vehicle Mark III or GSLV-MK3) can carry up to 8 tonnes into low earth orbit (LEO-up to 1,200 km above the Earth).
The rocket is a three-stage launch vehicle consisting of two solid propellant S200 strap-ons on its sides and core stage comprising L110 liquid stage and C25 cryogenic stage.
The PSLV is much lighter and can carry between 1.4 and 1.75-tonne payloads.