Malerkotla: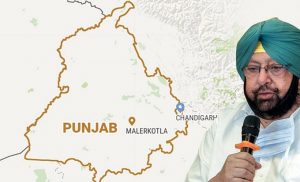 Punjab Chief Minister announced the creation of a new district of Malerkotla, carving the state's only Muslim-majority town from Sangrur district.
Malerkotla will be the 23rd district of the State.
Adjoining Amargarh and Ahmedgarh will also form part of the Malerkotla district.
Initially, the sub-divisions of Malerkotla and Ahmedgarh, as well as the sub-tehsil of Amargarh, would be included in the newly created district.
The process of bringing villages under the jurisdiction of the Malerkotla district would begin later, after the conclusion of census operations.
Tracing the town's history, the chief minister said it was established in 1454 by Sheikh Sadruddin-i-Jahan from Afghanistan and subsequently the State of Malerkotla was established in 1657 by Bayazid Khan.
Malerkotla was later merged with other nearby princely states to create the Patiala and East Punjab States Union (PEPSU).
During the reorganization of states in 1956, the territory of the erstwhile State of Malerkotla became part of Punjab.