Malnutrition : NCPCR Warns NGOs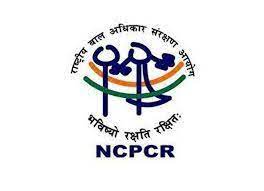 The NCPCR warns NGOs about the depiction of vulnerable children for fundraising.
The practice of civil society organisations using representative visuals for fundraising activities concerning development issues such as malnutrition now faces new scrutiny NCPCR.
It is a statutory body set up under the Commissions for Protection of Child Rights (CPCR) Act, 2005.
It works under the Ministry of Women & Child Development.
A chairperson who, is a person of eminence and has done outstanding work for promoting the welfare of children.
Six members were appointed by the Central Government out of which at least two are women, who are having experience in Education, Child Health, Juvenile justice Elimination of child labour, Child psychology or sociology Laws relating to children.
The Commission ensures that all Laws, Policies, Programmes, and Administrative Mechanisms align with the Child Rights perspective as enshrined in the Constitution of India and also the UN Convention on the Rights of the Child.
The Child is defined as a person in the 0 to 18 years age group.