MASI Portal: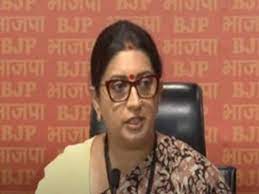 The Minister of Women and Child Development informed the Rajya Sabha about MASI Portal.
Monitoring App for Seamless Inspection (MASI) was developed for synchronous monitoring of the Child Care Institutions (CCIs) and their inspection mechanisms across the country.
The National Commission for Protection of Child Rights (NCPCR) has developed this application.
The effective and efficient functioning of the mechanism for inspection of CCIs provided under the Juvenile Justice Act, 2015 (as amended in 2021).
The app is linked to the monitoring Portal where the automatic reports are generated.
This App enables unified inspections by Child Welfare Committees (CWCs), State Inspection Committees, District Inspection Committees, Members of Juvenile Justice Boards (JJBs) and State Commissions for Protection of Child Rights (SCPCRs) as laid down under the JJ Act, 2015.
It serves as a single platform for inspections of all the CCIs across the country by any of the above stated authorities.
Regular follow-up is done before and after the completion of cycle of inspection.
The complete reports are automatically generated on the Portal as soon as the questionnaire is filled and submitted by the authority.