Medical Device Parks Scheme: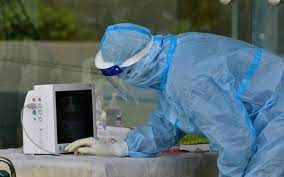 The Ministry of Chemicals and Fertilizers has launched the Scheme for "Promotion of Medical Device Parks" to support the medical devices industry in line with Atmanirbhar Bharat.
The medical device industry is a unique blend of engineering and medicine. It involves the creation of machines that are used to support life within the human body.
Medical devices include Surgical Equipment, Diagnostic equipment like Cardiac imaging, CT scans, X-ray, Molecular Imaging, MRI and Ultrasound-imaging including hand – held devices; Life Support equipment like ventilator, etc. as well as Implants and Disposables.
Objectives:
The easy access to standard testing and infrastructure facilities through the creation of world-class common infrastructure facilities via medical device parks.
To reduce the cost of production of medical devices and the better availability and affordability of medical devices in the domestic market.
Financial Assistance:
The total financial outlay of the scheme is Rs 400 crore and the tenure of the scheme is from FY 2020-2021 to FY 2024-2025.
Financial assistance to a selected Medical Device Park would be 70% of the project cost of common infrastructure facilities.
In the case of the North-Eastern States and the Hilly States, financial assistance would be 90% of the project cost.
Maximum assistance under the scheme for one Medical Device Park would be limited to Rs. 100 crores.
The Centre has granted in-principal approval for the parks in Himachal Pradesh, Tamil Nadu, Madhya Pradesh and Uttar Pradesh.