Medical Termination Of Pregnancy (MTP) Act : Update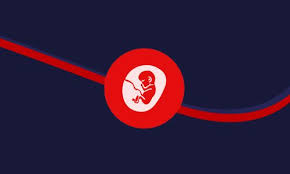 The Supreme Court of India has upheld the rights of an unborn child by rejecting a woman's plea to terminate her 27-week-old pregnancy.
The court cited the violation of the Medical Termination of Pregnancy (MTP) Act, as there was no immediate threat to the mother or any foetal abnormality.
However, the court allowed the parents to decide whether they wanted to give up the baby for adoption and directed the state to bear all medical costs.
Medical Termination of Pregnancy (MTP) Act:
Stage Abortion Guidelines:
Up to 20 weeks Termination is allowed on the advice of 1 doctor.
20-24 weeks Termination in this stage is determined by 2 registered medical practitioners in specific cases, such as statutory rape, sexual assault, women with disabilities, or a change in marital status during pregnancy.
After 24 weeks A medical board in "approved facilities" must be set up, which can "allow or deny termination of pregnancy" only if there is substantial foetal abnormality.
All state/ UTs are mandated to constitute a Medical Board consisting of gynaecologists, paediatrician, etc