Minerals Security Partnership (MSP):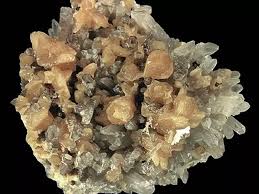 As part of a global 'China-plus-one' strategy adopted post the Covid-19 pandemic that caused massive supply-chain disruptions, a group of western nations are cooperating to develop alternatives to China to ensure key industrial supplies.
A new US-led partnership initiative of 11 nations aims to bolster critical mineral supply chains. India is not part of this arrangement — called the Minerals Security Partnership (MSP) — but New Delhi is working through diplomatic channels to fetch an entry.
The US and 10 partners — Australia, Canada, Finland, France, Germany, Japan, the Republic of Korea (South Korea), Sweden, the United Kingdom, and the European Commission — have come together to form the MSP.
The new grouping is aimed at catalysing investment from governments and the private sector to develop strategic opportunities.
The new grouping could focus on the supply chains of minerals such as Cobalt, Nickel, Lithium, and also the 17 'rare earth' minerals.
The 17 rare earth elements (REE) include the 15 Lanthanides (atomic numbers 57 — which is Lanthanum — to 71 in the periodic table) plus Scandium (atomic number 21) and Yttrium (39). REEs are classified as light RE elements (LREE) and heavy RE elements (HREE).