Mines And Minerals Amendment Bill, 2021 Introduced In Lok Sabha: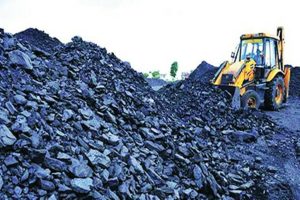 The Bill amends the Mines and Minerals (Development and Regulation) Act, 1957.
Highlights of the Bill:
Removal of restriction on end-use of minerals: The Bill provides that no mine will be reserved for particular end-use.
Sale of minerals by captive mines: The Bill provides that captive mines (other than atomic minerals) may sell up to 50% of their annual mineral production in the open market after meeting their own needs.
The central government may increase this threshold through a notification.
Auction by the central government in certain cases: The Bill empowers the central government to specify a time period for completion of the auction process in consultation with the state government.
If the state government is unable to complete the auction process within this period, the auctions may be conducted by the central government.
Transfer of statutory clearances: The Bill provides that transferred statutory clearances will be valid throughout the lease period of the new lessee.
Allocation of mines with expired leases: The Bill says that mines (other than coal, lignite, and atomic minerals), whose lease has expired, may be allocated to a government company in certain cases. The state government may grant a lease for such a mine to a government company for a period of up to 10 years or until the selection of a new lessee, whichever is earlier.