Miura-1 Rocket: Europe's First Private Rocket Launch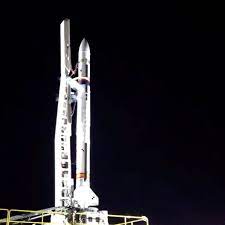 Spanish aerospace company PLD Space has achieved a significant milestone by successfully launching its recoverable Miura-1 rocket.
The Miura-1 rocket, named after a fighting bull, conducted a suborbital test flight with the goal of gathering crucial data for future missions.
It is a single-stage rocket standing at an impressive 41 feet (12.5 meters) tall.
It has a payload capacity of approximately 220 pounds (100 kilograms) for suborbital space flights.
The rocket is designed with the capability for recovery, making it a pioneering project in Europe.
The primary objective of the Miura-1 rocket's debut mission was to conduct a suborbital test flight. During this flight, an experiment from the German Center of Applied Space Technology and Microgravity was carried out to study microgravity conditions.
Additionally, PLD Space placed photos of its employees on board to commemorate this milestone moment.
The mission culminated with the rocket's splashdown into the Atlantic Ocean.