360 Degree Appraisal Mechanism : Indian Navy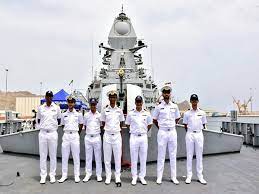 The Indian Navy has recently implemented a groundbreaking '360 Degree Appraisal Mechanism' for its promotion boards.
This aims to address the limitations of the existing assessment process by incorporating feedback from peers and subordinates.
Under this new mechanism, the Navy conducts large-scale surveys involving suitably identified peers and subordinates for every officer being considered for promotion.
This survey includes a wide range of questions covering aspects such as professional knowledge, leadership attributes, suitability in war or crisis situations, and potential for holding higher ranks.