Vikram-Suborbital Rocket : Set To Launch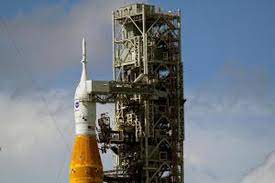 ISRO is set to launch India's first privately built rocket (Vikram-suborbital (VKS) rocket) from Sriharikota.
VKS rocket is developed by the the non-government entity/startup, Skyroot Aerospace Pvt Ltd (SAPL).
Apart from being the nation's first private launch, it will also be the maiden mission of Skyroot Aerospace, named 'Prarambh'.
It will carry a total of three payloads in space, including one from the foreign customers.
VKS rocket:
It is a single stage spin stabilized solid propellant rocket with mass of approx. 550 kilograms.
The rocket goes to the max altitude of 101 kilometers and splashes into the sea and the overall duration of launch is 300 seconds only.
Skyroot was the first startup to sign a Memorandum of Understanding with ISRO for launching its rockets.